Introduction: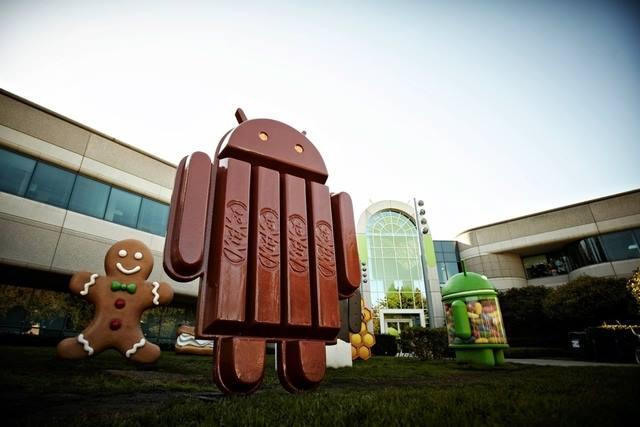 Kitkat is an iconic brand by Nestle. Apart from its chocolaty flavour and the attractive red and white packaging, there is a lot more that makes Kitkat special for its fans. Nestle has brought several more chocolate products too including Milky Bar. However, none of them could become as popular and famous as Kitkat. Not just its great taste, but its packaging, pricing and other aspects of marketing have also made Kitkat famous and special. Kitkat is a rich blend of chocolate and wafer which has made it popular among adolescents, teenagers and youth alike. The branding strategy of Kitkat over time has remained consistent. Nestle has promoted it as chocolaty fun, connecting it with both taste and leisure. So has its strapline – Have a break, have a Kitkat- remained unchanged over the years.
Kitkat is a popular chocolate brand and enjoys high level recognition in 80 markets globally. Its taste and several other things differentiate it from rival brands in the market.

Brief history of Kitkat:
Kitkat was launched for the first time in 1935 in UK as Chocolate Crisp. Later, the company introduced the Kitkat brand and its logo on the pack in 1937. Since then, Kitkat has spread to various corners of the world. Now, it sells across 80 countries. The 'Have a break Have a Kitkat' strapline came in 1958. Since then it has remained in use till date. This strapline has become associated with the image and personality of the chocolate. In most corners of the world where Kitkat sells, the ads of Kitkat can be easily recognized by this line. The line has also been translated into regional languages for use in regional ad campaigns.

Variety of flavors and packaging:
While the core product of Kitkat has not changed much over time, the company has been doing its best to improve the experience as much as possible for its customers and fans. Down the line, it introduced several more flavors and also got a bit creative with the packaging. The most well known packs of Kitkat are the Red and white wrappers. Kitkat has also added new flavors like caramel, milk block, cookies and cream block and several more. Fans can know more of the flavors than they are familiar with by visiting Kitkat's website for their respective market. The growing line of flavours is meant to engage the diverse tastes and choices of a large customer base. However, it has also been successful as a marketing strategy. Offering more choices has brought the chocolate brand only closer to the hearts of its fans globally. The core product always has a central role in marketing and innovating the core product sometimes helps you tap into new customer segments. Getting creative with flavours has helped Nestle increase the magic of Kitkat and grow its popularity.

Digital marketing:-
Digital marketing is now all pervasive and most FMCG brands including the main competitors of Nestle use digital tools and channels for the marketing of their brands and products. Apart from being the most used channel, it is also the one with the highest reach.
Nestle has used several ad campaigns in the past for the promotion of its brand. Its products like Kitkat, Maggi and Nescafe are promoted in local markets with the help of ad campaigns in regional languages. Digital is always an important part of its marketing strategy. The most common tools that the company uses for promoting its products include its website, its publications and the social media channels.

Kitkat chocolatory :-
Kitkat chocolatory is an initiative by Nestle to bring its iconic brand even closer to its fans and followers. For this purpose it introduced the Kitkat Chocolatory. In nearly every major market there is a Kitkat chocolatory where the customers can place customized orders. The Kitkat Chocolatory was meant to take the Kitkat experience to the next level. One can access the chocolatory online and place his order and even share or send it to a near or dear one.
As per the Nestle website,"KitKat Chocolatory is the ultimate KitKat Break Experience offering products with unique premium flavours, personalized and customized, digitally shareable." The Kitkat chocolatory is a unique initiative that underlines the old connection between the brand and its lovers and which was meant to make the bond between the two stronger. Apart from the large variety of flavours that one can find in the online chocolatory, it is also possible to get creative with flavours and packages and create the most attractive for gifting it to someone very close to you.
There are many more features on the chocolatory to make it a highly enjoyable journey for its fans and followers. Kitkat chocolatory in this way works to promote the brand, engage fans and drive sales as well. As per the Kitkat global website more than 7 Billion pieces of Kitkat have already been sold this year.

Social media marketing:-
Social media is now among the most used tools for marketing. Facebook, Instagram, Twitter and YouTube are among the leading social media channels that the marketers are using the most to reach their target markets and for promoting their products and brands. These platforms offer a very large audience and for brands like Kitkat which target the teenagers and youth mainly, there is not better marketing solution than social media itself. Kitkat is the most popular brad from the house of Nestle. The company has created separate social media pages for each of its leading brands including Kitkat. Kitkat has more than 26 million followers on facebook and uses its Facebook page for running promotional campaigns and keeping followers engaged.
On Twitter and Instagram, it has less than a million followers each. However, the social media platforms other facebook are still a critical part of its marketing strategy and help it staying connected with its fans worldwide.

Other partnerships:-
One of the most memorable promotional partnerships in the history of kitkat is the Google Nestle partnership over Android Kitkat. It was a clever idea and there is a bizarre story behind this partnership. The idea was not proposed by Neste but by Google. Kitkat was popular among the engineers who would work overnight at Google offices. Google has also named several more versions of Android on the name of treats. However, this move had its own risks because the popularity of the two products would get interrelated and if there was an issue with the Android version, it could affect the brand image of kitkat as well. However, the two companies decided to bear the risk and the plan worked. Nestle promoted bars featuring android mascot and the campaign was a centre of debate in the media for long. Most of them hailed it as a clever move which benefited both Nestle and Google.

One key things that marketers of FMCG brands need to keep in mind is that they have to focus upon the consumers' tastes and preferences which keep changing with time. Accordingly, they must make improvements to the product, the packaging and the marketing campaigns too. Over time, Nestle has added several more flavours to its Kitkat family. However, the one tagline that has been used since the beginning has still remained a part of the ad campaigns like a theme song. Have a Break! Have a Kitkat! Just to remind that Kitkat is your choice when you are in a mood to relax. Successful brands do not just connect with customers' needs and preferences but also successfully tap into their emotions. Kitkat has been doing this for very long and as time passes Nestle keeps innovating its marketing strategy for Kitkat to make it more relevant and more attractive for the fans .